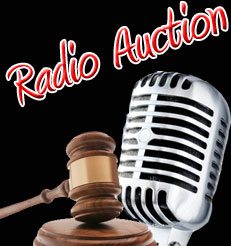 KFAV 99.9 FM  Radio Auction
---
                                       KFAV 99.9  HOLIDAY Radio AUCTION
                                                     We are SOLD OUT!!!
There will be NO Day #2 of the Radio Auction on Tuesday November 9th at 3 pm.
Stay tuned for information on the SPRING KFAV 99.9 Radio Auction coming in April 2022!
       Bidding starts at 70% of values listed.  $2 minimum bids
All Announcements Day of Auction Take Precedence Over All Other Advertisements
To Bid Call 636-377-2300 0r TOLL FREE 877-259-7373
MORE ITEMS TO BE ADDED…KEEP CHECKING BACK FOR UPDATES!!!